Home
Amethyst Trio
Amethyst Duo
Harpist
Pianist
Bios
Quartet & String Trio
Photo Gallery
Repertoire
Client Reviews
Venues
Christmas
Vocalists
Upcoming Performances
Sunday December 6th, 2015, 2pm "Christmas Concert"
Livermore Public Library, Livermore featuring Piano, strings & flute. Enjoy piano trio works by Haydn,
Argentinian tangos and flute trios by Bach, Devienne & Leroy Anderson. Admission Free.







Sunday February 21st, 2016 2pm "Opera and Piano Trios"
Burlingame Woman's ClubHouse, 241 Park rd Burlingame, CA featuring Amethyst Piano Trio
and Opera Singers Mete Tasin and Pamela Connelly. Enjoy short piano trio works interspersed
with beautiful opera arias and duets. Turkish tenor Mete Tasin will sing some selections in Turkish.
Not to be missed! Admission $20 at the door
Past Performances
Friday February 13th, 2015 The Sequoias, Portola Valley, CA 7pm.
"An Evening of Classical Gems with the Amethyst Trio"
Saturday Nov. 15th, 2014 at 7:30pm, "Word Performances"
Amethyst joins poets, dancers & readers in a performance art show at the Great Star Theater,
636 Jackson street in Chinatown Word Performances
Tickets available at EventBrite

Sunday April 13th, 2014 Grant Hall, Veteran's Home, Yountville, CA 1:30pm.
The Amethyst Trio is joined by soprano Pamela Connely and Tenor Christopher Bengochea in a program
of piano trios and opera arias and duets. Admission free.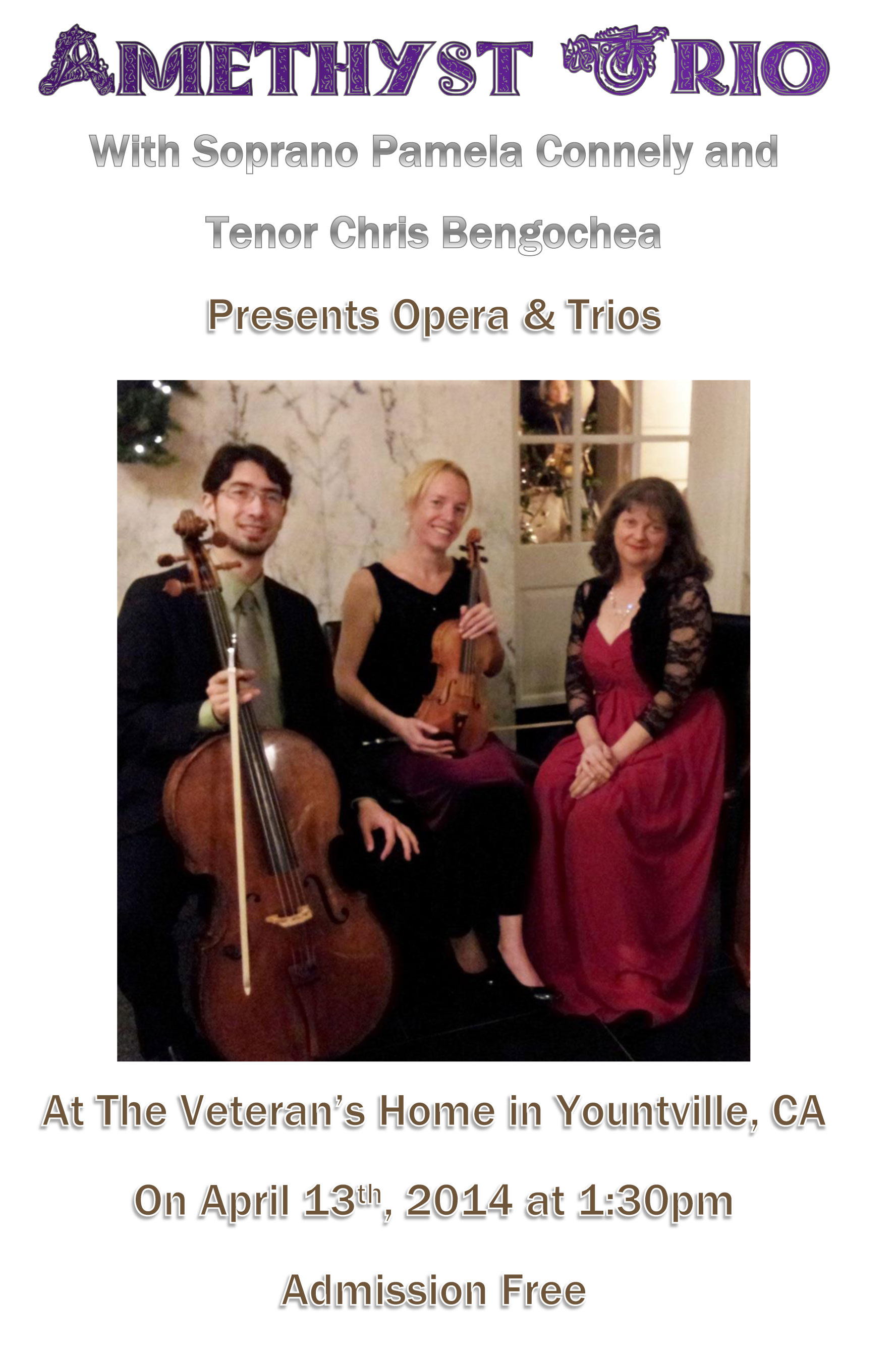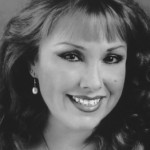 2013 Performances
Wednesday November 20th, 2013 San Francisco Main Library Koret Auditorium, 6:30pm

Amethyst Trio performs with singer Mete Tasin and the Aurora Mandolin Orchestra.
Turkish and Italian opera arias. Admission free. Information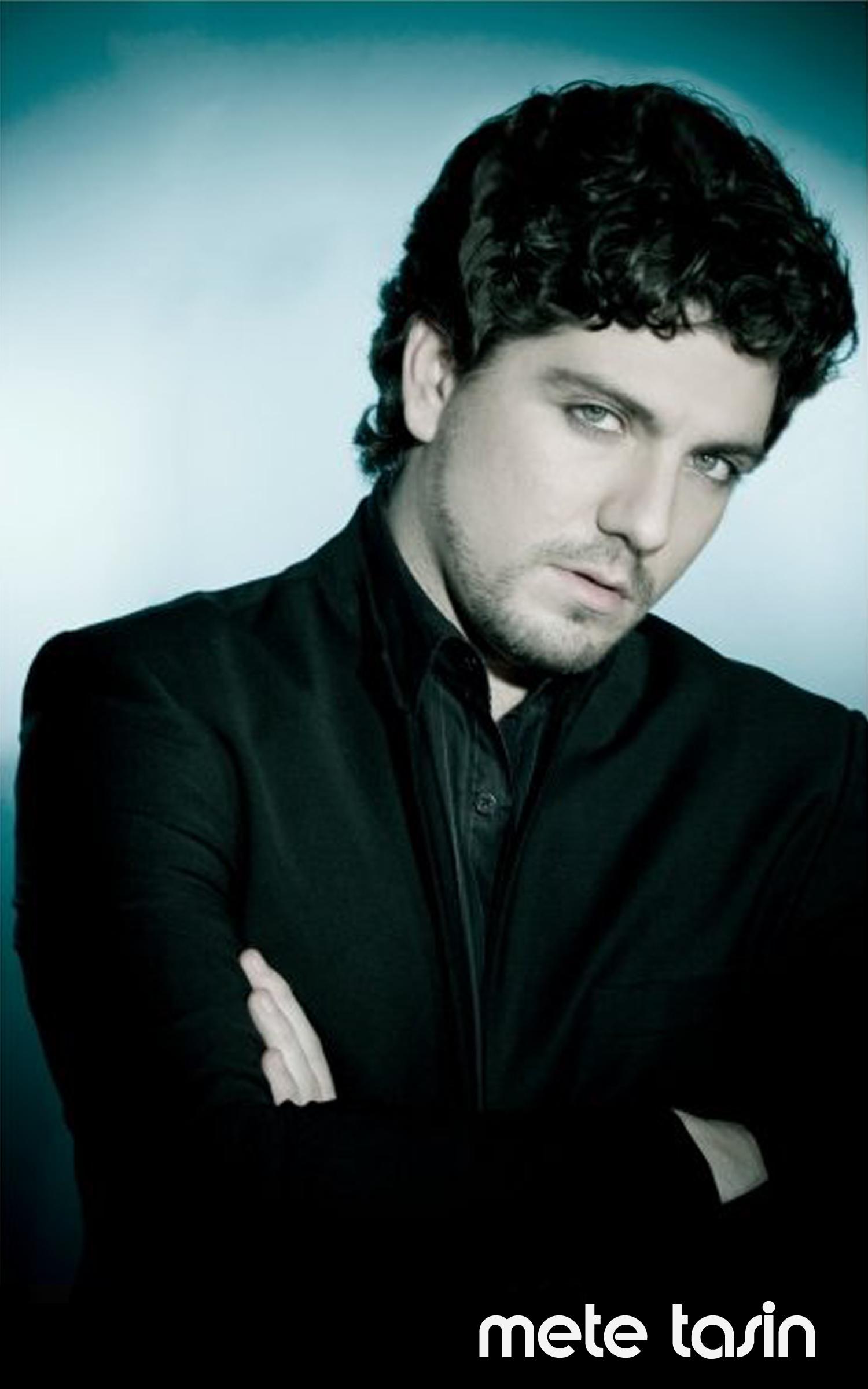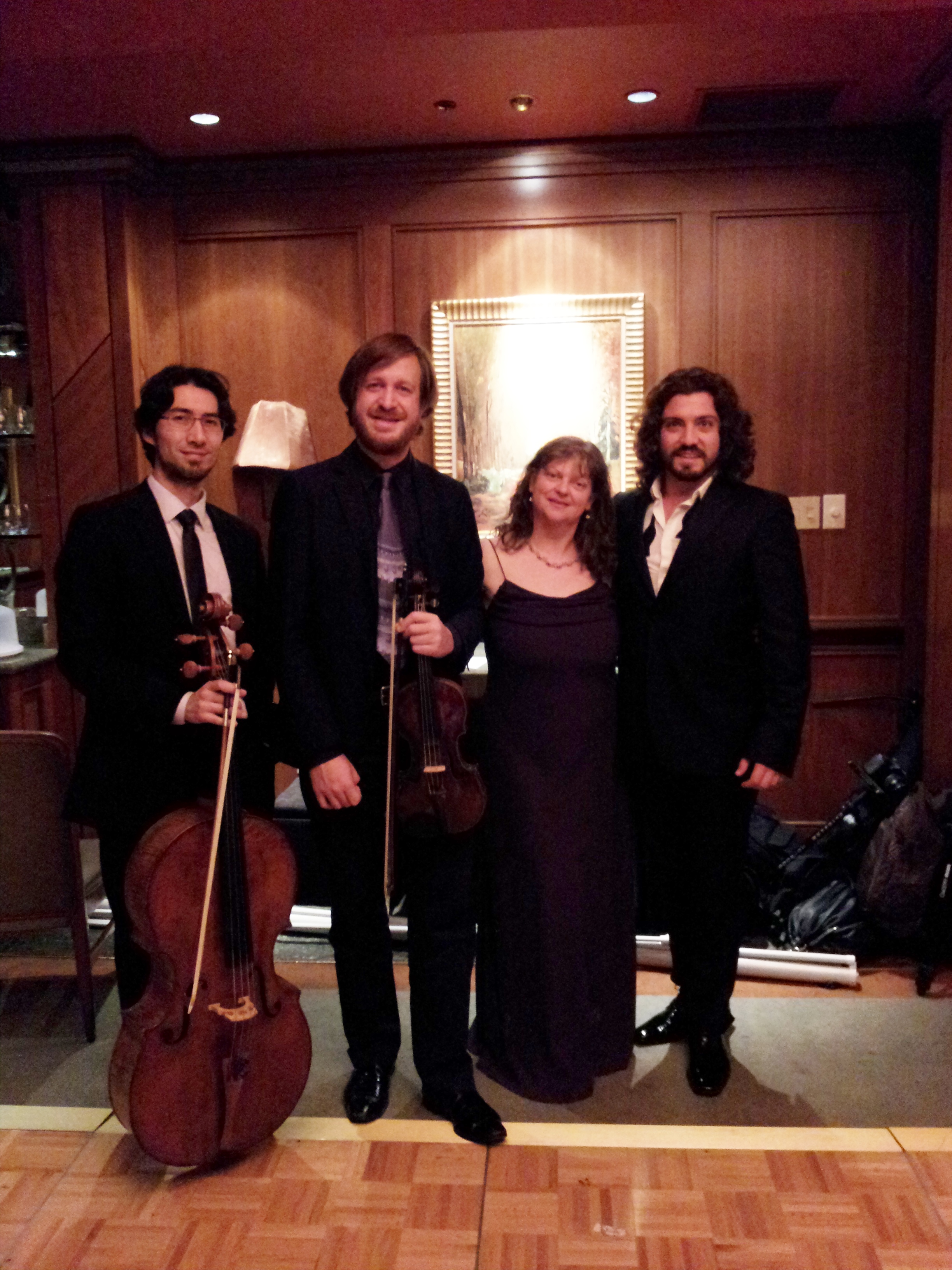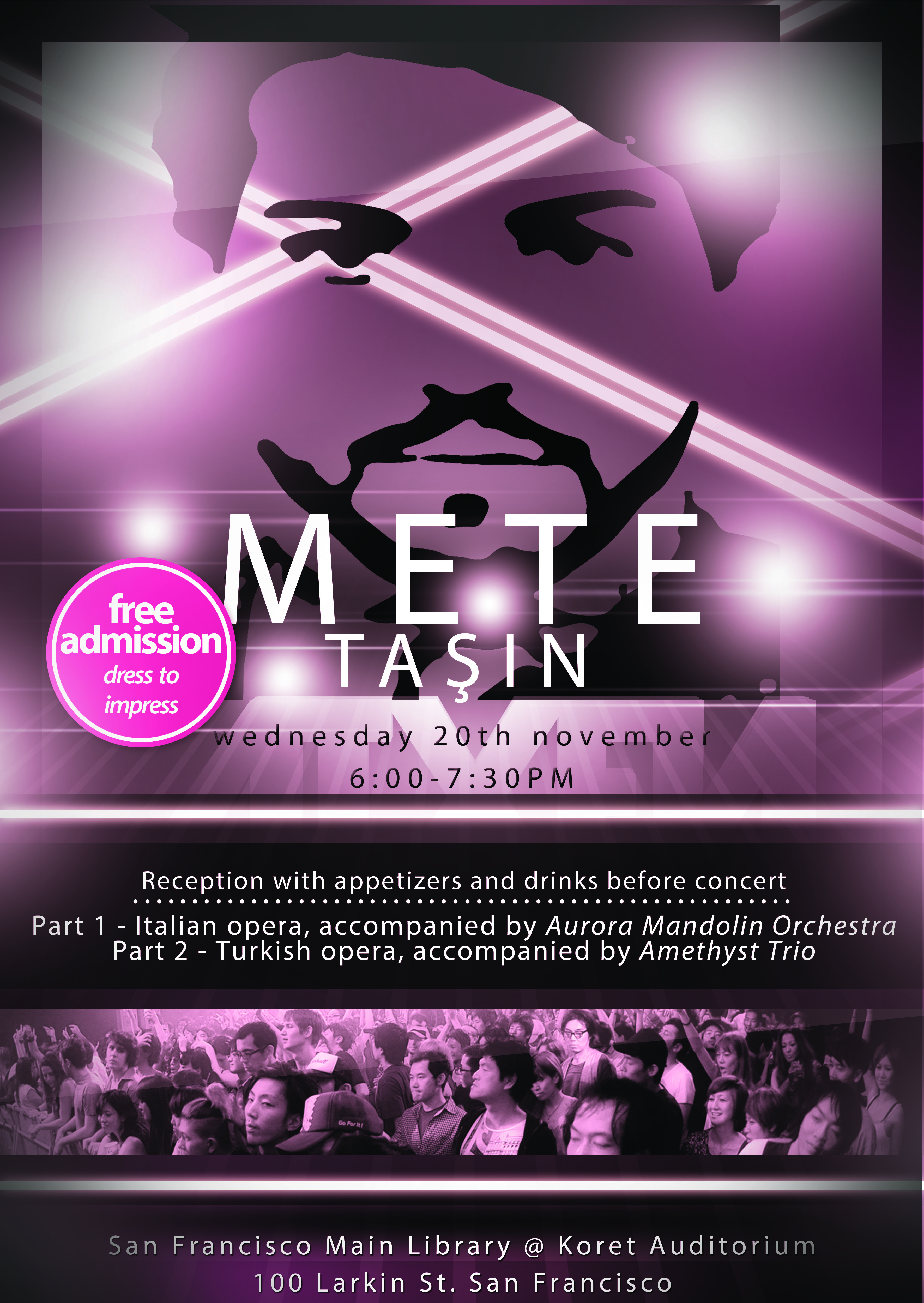 Sunday December 1st, 2013 Livermore Public Library 2pm.
The Amethyst Trio is joined by violinist Cathie Lowmiller, concertmaster of the San Jose Lyric Theater in a program of piano trios
and Celtic harp. Beethoven, Mendelssohn, Vaughn-Williams, Argentinean tangos and more. Admission free. Information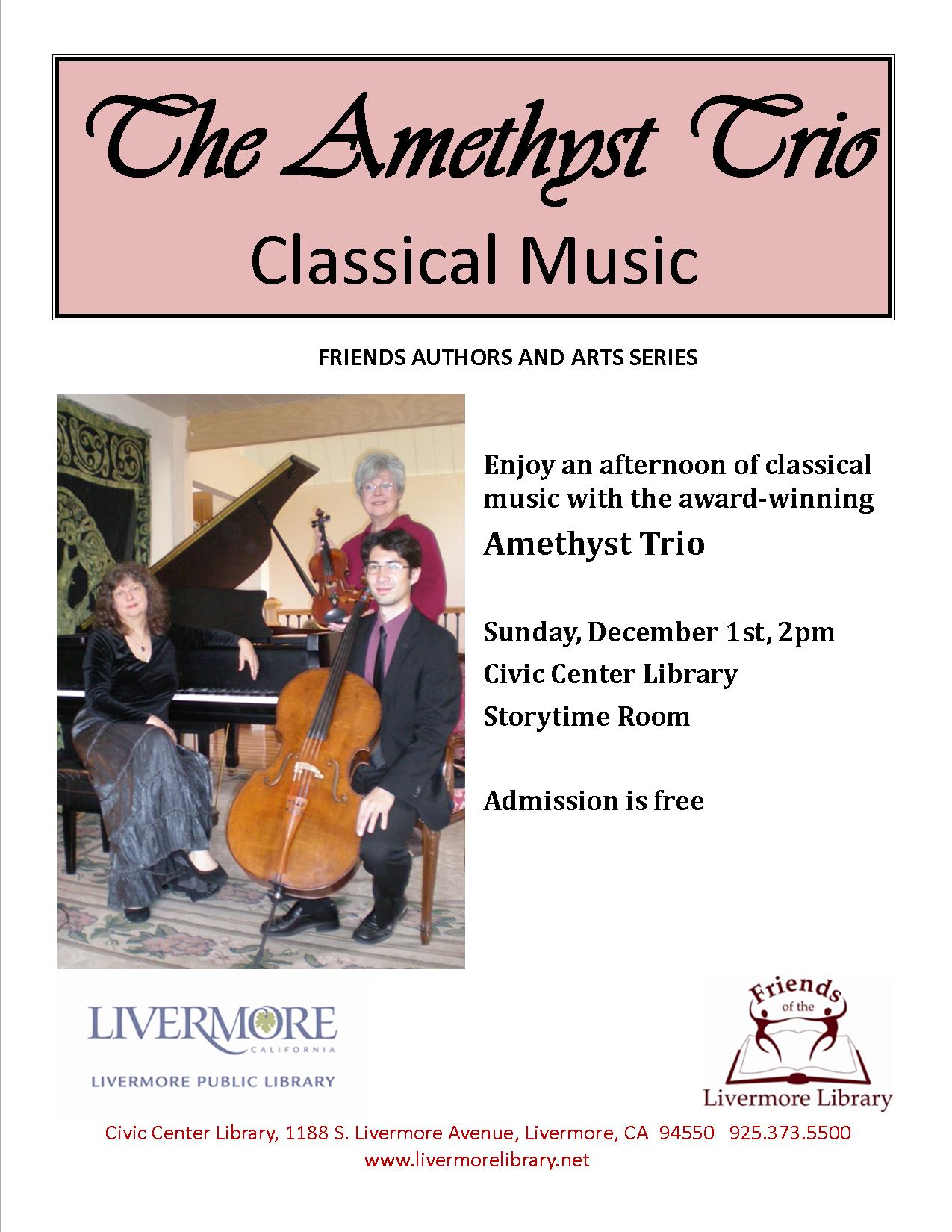 Tuesday January 28th, 2014 The Redwoods, Mill Valley 7:15pm Main auditorium
The Amethyst Trio presents a program of piano trios, including Beethoven, Loeillet and Haydn
Admission free. 40 Camino Alto, Mill Valley, CA 94941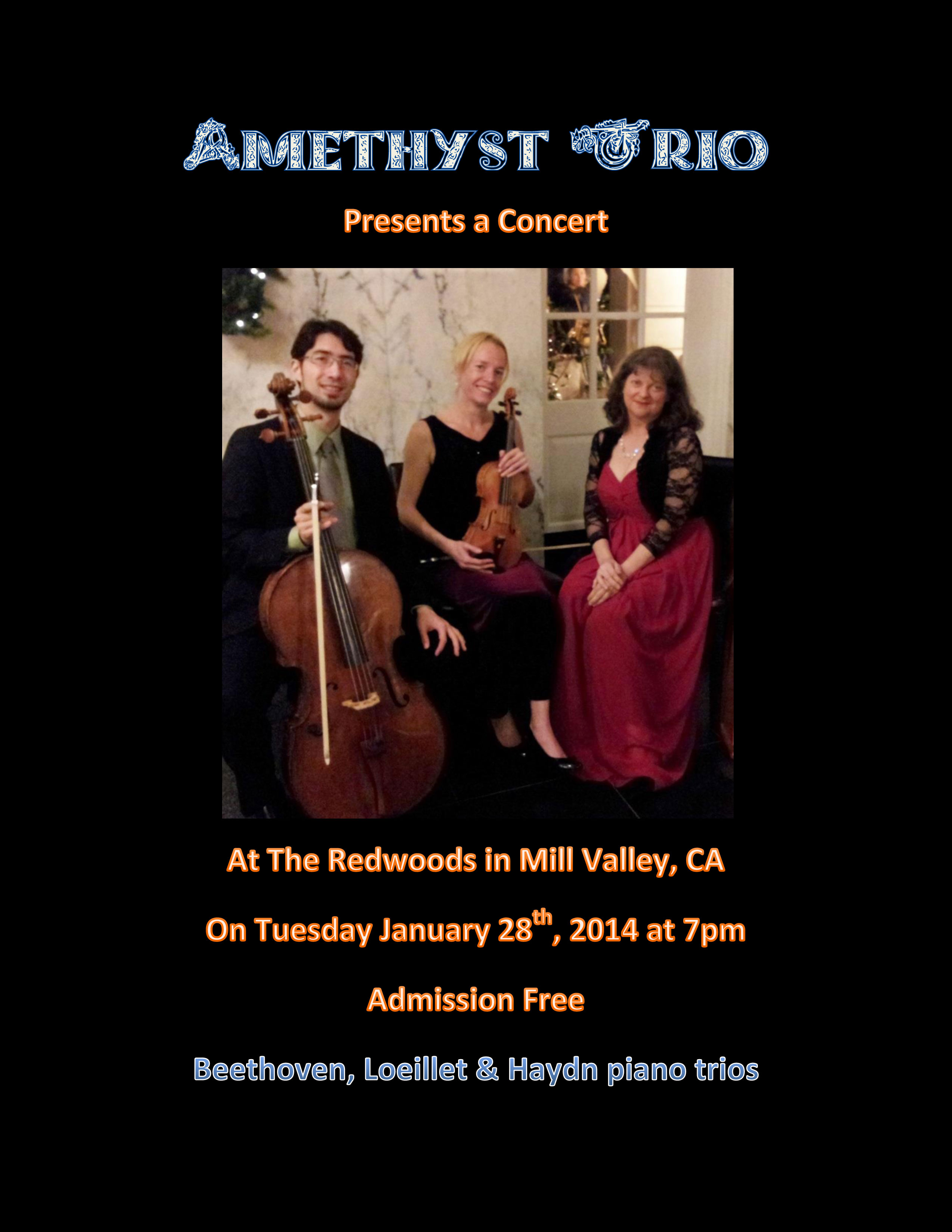 For Information and Booking:
amethysttrio@gmail.com
(650)430-5016